Meet… Elisabet Leon, Customer Service Representative!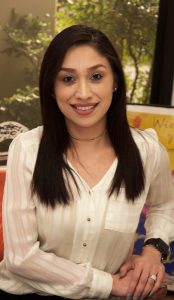 Elisabet especially likes to keep her clients happy. She does this through hard work and closely monitoring the details, particularly for clients new to the US market. She is an expert at shipping to larger retailers. Elisabet believes that working for ATC has taught her how to plan ahead since time zone differences often inhibit being able to call her clients with questions. Elisabet is a native of Los Angeles. She especially appreciates the 10 minute drive to and from ATC each day – gratefully avoiding the notorious LA commuter traffic!
Let ATC help your company expand and succeed.


ATC International specializes in providing US-based fulfillment to consumer product suppliers from around the world.
ATC offers a wide range of services specifically designed for companies expanding or new to the US market place. ATCs services include cross-docking, e-commerce fulfillment, wholesale pick and pack, EDI and returns processing. We also handle requests for kitting, hanging, re-packing, ticketing, labeling and reworks. All of this is managed for you by ATCs team of friendly customer service representatives who are experienced with order fulfillment and how it works in the US.

But that's not all we do.

hour access to your orders and inventory
---
years with our 1st Customer
---
Km traveled to meet with our clients in person